Cagayan de Oro's oldest and most respected organization of social media practitioners elected their new set of officers for 2023 during their annual general membership meeting and Christmas Party held at The Cistern, Xavier Sports & Country Club, Uptown Cagayan de Oro City.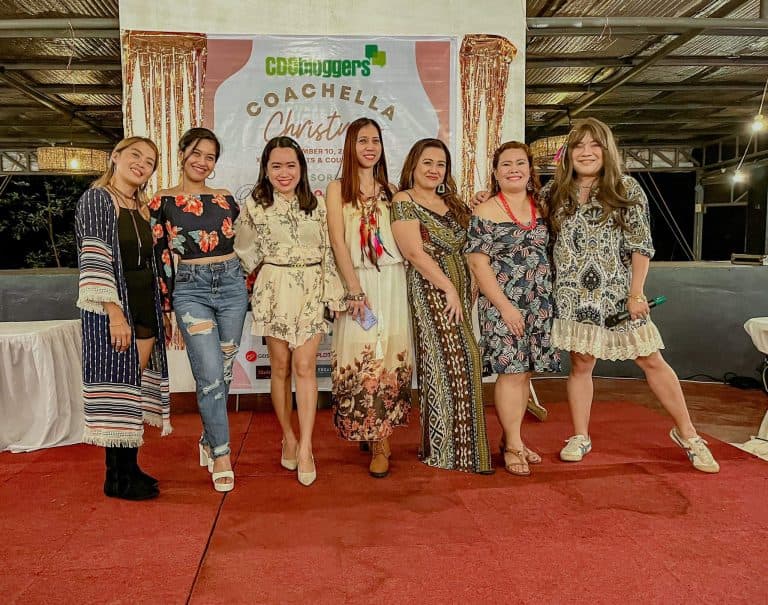 Elected president was Maria Irene Aserios of Mindanaoan.com-Mindanaoan Meets the World. Ms. Aserios was recently re-elected as Director of the Creator and Influencer Council of the Philippines, where she is also a founding director and long-time member. She was declared the Mindanao Blogger of the Year 2013.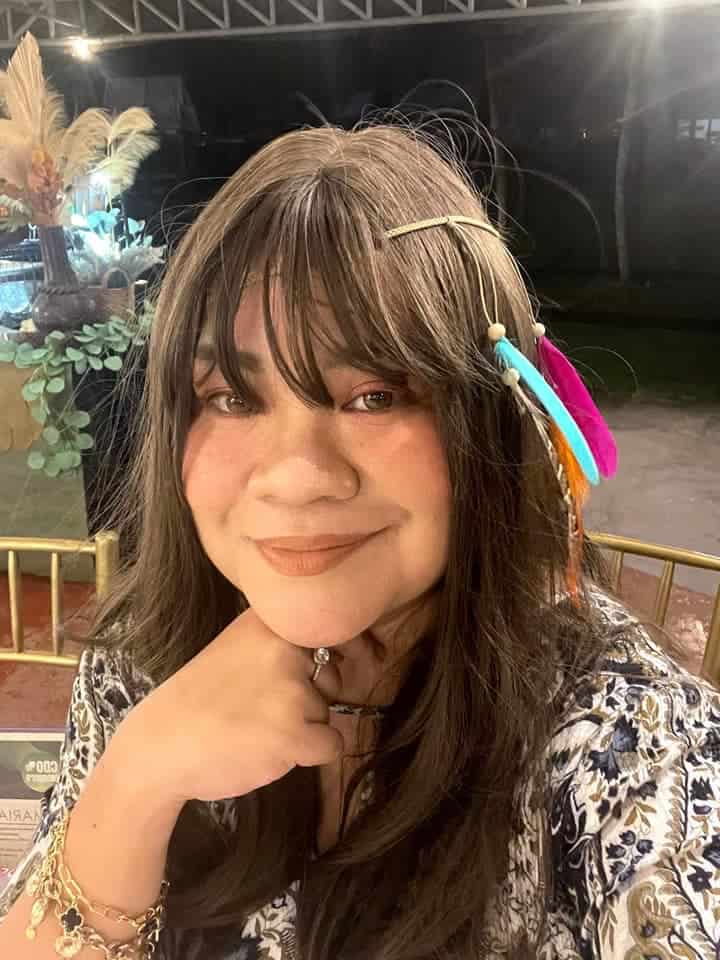 She is the Chief Executive Officer and Founder, as well as Chief Publicist and Social Media Strategist of MISA Public Relations and Social Media. Ms. Aserios is a USA-trained and work experienced Social Media Specialist at New York Social Media Services. She was granted an O1 Visa for people with extraordinary abilities and is a Fellow of the International Visitor Leadership Program of the US State Department. Despite now being based in Mindanao, her blog still managed to rank #3 among the 60 Best New York Lifestyle Blogs and Websites in 2022.
Elected Vice Presidents were Ma. Cynthia Fe Villegas-Siwagan (Membership), Irene Joy Dayo (Events) and Karen Chayne Sanchez (Social Media).
Chen Villegas-Siwagan
Ms. Villegas-Siwagan is the owner and administrator of the blog Awesome ChenS. She has a Master's Degree in Health Social Science from De La Salle University and is working to fulfill her requirements for her PhD in Sociology. She currently works for the University of Science and Technology of Southern Philippines (USTP) and has also been a past faculty of the Misamis Oriental General Comprehensive High School (MOGCHS) and Cagayan de Oro College (PHINMA).
Irene Joy Dayo
Ms. Dayo is currently employed as an Information Officer with the Philippine Information Agency Region X (PIA-10). She graduated with a Bachelor of Science in Technology Communication Management from the then Mindanao University of Science & Technology (MUST, now USTP) and is currently finishing her thesis for her Master in Development Communication from the University of the Philippines-Open University. She is the owner and administrator of Blog by Irene Dayo.
Karen Chayne Sanchez
Ms. Sanchez is the Blogger behind www.CDOLifestyle.com, which is ranked among The Top Social Media Influencers in Cagayan de Oro and Feedspot Top 100 Philippines Lifestyle Blogs. She is a member of Creator and Influencer Council of the Philippines and Blogapalooza Influencer Community. A graduate of Hotel and Restaurant Management at Liceo de Cagayan University, she is currently studying German Language Course at Oxford Foreign University.
She has a decade of experience in social media management for clients in various industries the world over. She recently conducted a training on the Basics of Social Media Management for the city's information officers.
Other officers elected for 2023 were Johanns Cordita (secretary), Marie Therese Teves-Orteza (Treasurer) and Lavlav Ferolino (Auditor).
Johanns Cordita
Ms. Cordita is the owner and administrator of the blog Sightseer Pinay. She got her degree in Entrepreneurial Marketing from the Mindanao State University in Marawi City where she graduated cum laude. She is currently employed as Customer Service Team Leader at Parasat HD.
Cookie Orteza
Ms. Orteza is the owner and administrator of the blog Cookie's Corner. She is actually a registered nurse but does part-time freelance jobs online to focus on raising her two girls. She has a BS-Psychology degree from Xavier University-Ateneo de Cagayan (Xavier Ateneo), and took up nursing at Lourdes College as her second course, graduated and passed the board in 2007.
LavLav Ferolino
Ms. Ferolino is the owner and administrator of the blog Lav Vlogs. She is a 2nd year BSBA student of the University of San Carlos in Cebu and previously worked as a virtual assistant online. At present, she is devoting her time to creating original content for her vlogs, doing some selling online, and devoting herself full-time to raising her 3 kids.
CDO Bloggers is the home of the award-winning high caliber bloggers and influencers who help brands build awareness, create valuable content, and drive sales
effectively.
The CDO Bloggers circa 2022.
Following are some of the blogs listed as Top Social Media Influencers in Cagayan de Oro according to influence.co. Mindanaoan.com – Mindanaoan Meets World (Maria Irene Aserios), Mommy Ruby (Ruby Caberte), It's Chada (Michael Abonitalla), CDO Vibes (Rosanna Lim), Little Drop of Everything by JenJacqs (JenJacqs Agbon), Bogie's Wonderland (Judy Teves), Ladysoda (Emem Aban), Travel Ta Bai (Laag Ta Bai) (Eldie Aban), Mommy In The City (Melai Bacor), Cookie's Corner (Cookie Orteza), Mommy Dharlz (Eleanor Aguilar), CDO Lifestyle (Karen Chayne Sanchez), and LOVEs Haven (Phebie Normandia).
Not the least, and definitely most of all, the CDO Bloggers wish to extend our sincerest thanks and appreciation to our generous sponsors for making our Coachella Christmas 2022 an unforgettable experience we shall cherish forever!
A Brown Company Inc., Xavier Sports and Country Club, Universal Robina, PLDT Smart Communications, Inc., Bigby's Café & Restaurant, SM City CDO Uptown, Seda Centrio, Pueblo de Oro Development Corporation, SLERS Industries, Inc., XUHS Batch 72, Cafe Piazza, The Lost Bread, Tia Maria's Restaurant, EON Group, GeiserMaclang, Selrahco, Mapawa Ranch House, Seven Seas Waterpark and Resort, Dahilayan Adventure Park, Primer Group of Companies, DC Shoes, Mommy Ruby, Mommy Dharlz, CDO Lifestyle, Blushing Robin Beauty Lab, Oro Teatro Bulawanon, CDO Vibes, Metro Cagayan de Oro, and ZoWanderer.
Original content from Mike Baños of MetroCDO.com